Von Tasz Shepherds
"Our dogs do stuff!"
"Bubbers"
at nine weeks old.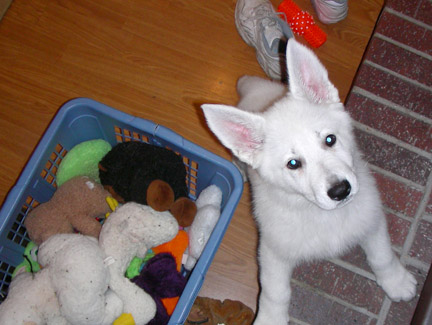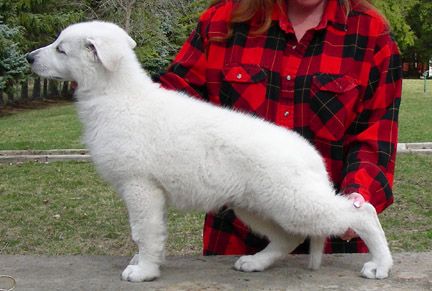 This "little" guy has a pure white coat, black toenails, a black spot on his tongue, heavy boned, and has that "look at me" air about him as he struts around the yard. I love it!!

(At 9 weeks old, he is 20 pounds.)

We are undecided as to whether to keep him or not at this time...

Here is Bubbers at ten weeks old. Yesterday, I took him Herding Sheep. This was only the second time he was exposed to them and he did really good! Under the watchful eyes of his instructor, Kelly, and friend, Becky, they estimated he "was on" 75% of his lesson time.

This pup represents everything I believe in:
Beauty, Brawn, and Brains!