Von Tasz Shepherds
Click on their names for complete parent information!

This is Pebbles shortly before
she whelped --->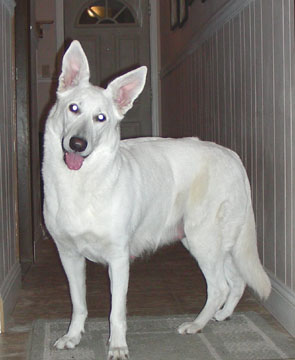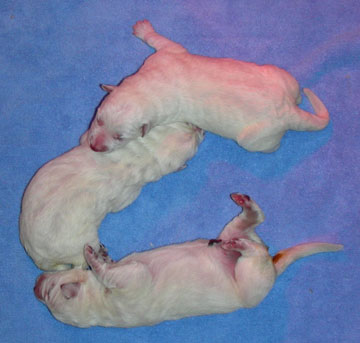 <----- Pups at just one day old!
Order of birth: Girl, Boy, Girl.

Below: Pups at 4.5 days old. Look at the difference! :<)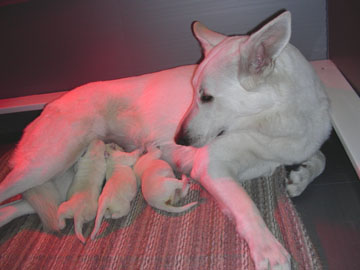 Three is a Magic Number!!
Yes, it is... It's a magic number.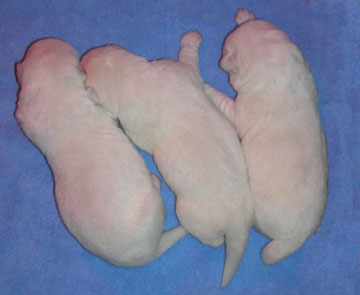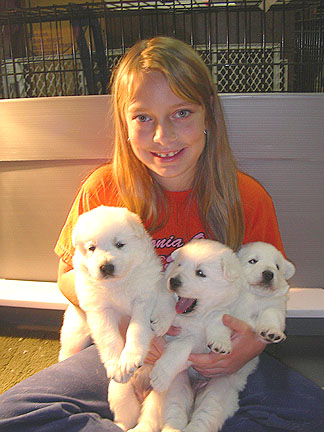 This is our niece, Linsay, with the three pups at three weeks old.

She helped us give them their first food - a sloppy oatmeal gruel.

The puppies loved it!

--->