Von Tasz Shepherds

Both girls have been adopted by loving families...
These photos were taken on Monday, Dec. 10th. I woke Lacey Hope and her sister up in hopes of getting some action shots but they were too sleepy to cooperate. ((smile))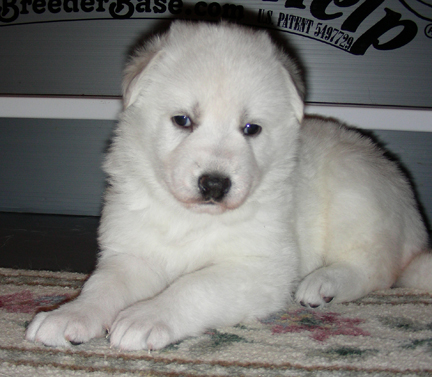 The following are short clip movies. They take a minute to load so please be patient - it's worth the wait!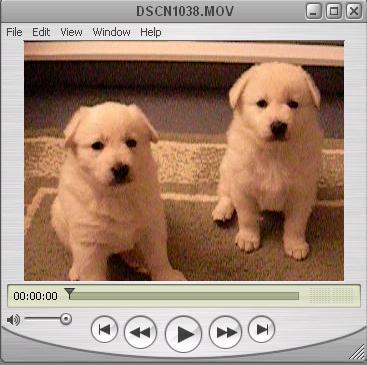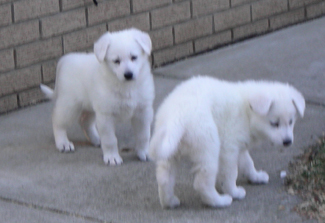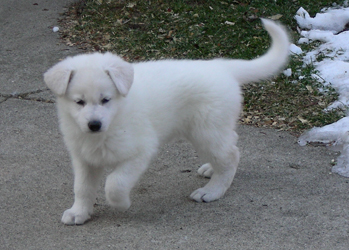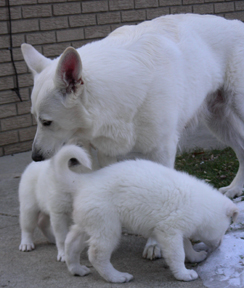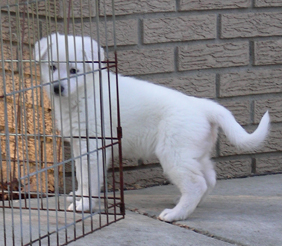 On Dec 26, the temperature was 41 degrees so we took Kyla's puppies outside to play. They had a blast and so did Kyla! We also took a movie but it was too big to post. Darn!

Hum-m-mm.. Let's try eating this white stuff...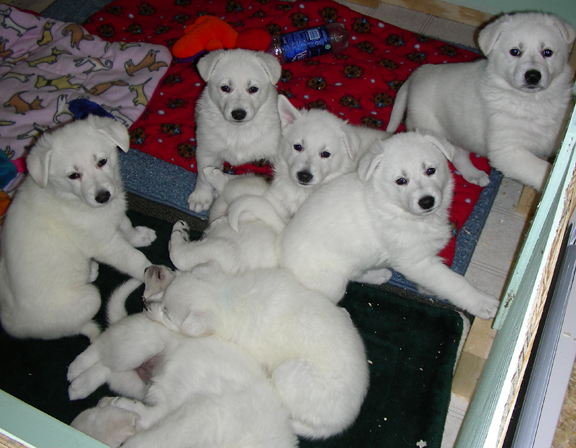 "SURVIVOR"
Von Tasz Style



On Dec 27, the Alyk and Selbbep tribes officially merged. In this photo, we captured their first awakening after a long needed nap. The new tribe is appears to be thriving in their new envirnment. ((giggle))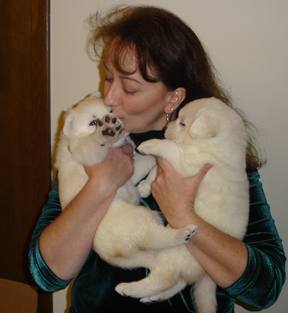 Here is a picture of "Aunt Pam" with Kyla's pups. Pam owns Spirit, a 12 year old Angus x Ashlee daughter. (Spirit is on the left)